About the Co-Authors
Opwonya Innocent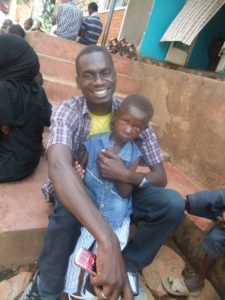 Innocent: A Spirit of Resilience is the true story of Opwonya Innocent. He was given the name Innocent at birth, as names in his culture are selected based on what the parents are facing at the time of the birth. When Innocent was born, his father was in prison for being wrongfully accused of being a spy for the rebel army. In open and honest detail, Innocent shares his life story in the book, from growing up in fear of the war, to being forced to fight in it, his eventual escape, the healing process, rare opportunities to access education, to growing in countless ways and ultimately securing a job with a non-profit through which he was able to guide and mentor children dealing with much of the same hardship he faced. Currently, Innocent is in graduate school in Germany, studying economic policy, with plans to return to Uganda with additional skills and tools for positive change.
Kevin McLaughlin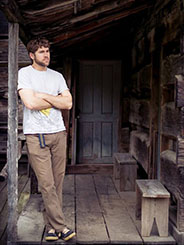 Kevin McLaughlin has a background in policy and communications work at the local, state, and federal government levels. Kevin currently resides Durham, North Carolina, where he works with local government, nonprofit agencies, local businesses and religious institutions to address issues surrounding social justice, inclusivity and community development. He earned a B.A. from Miami University in Public Administration and American Studies, and a M.P.A. from the University of North Carolina at Chapel Hill.
The Collaboration
The co-authors learned about one another when Kevin visited northern Uganda in 2014. Having studied and worked in the field (U.S. and abroad) surrounding issues of poverty, social justice, and access to education, Kevin wanted to come into direct contact with these issues as they have played out in northern Uganda. He met Innocent on his first night there and learned of his story over the following weeks and months, sharing his story with Innocent as well. Knowing Kevin to be a writer and Innocent's story as needing a platform to be shared with the world, two people with two different life experiences saw the opportunity to collaborate and make this dream a reality.